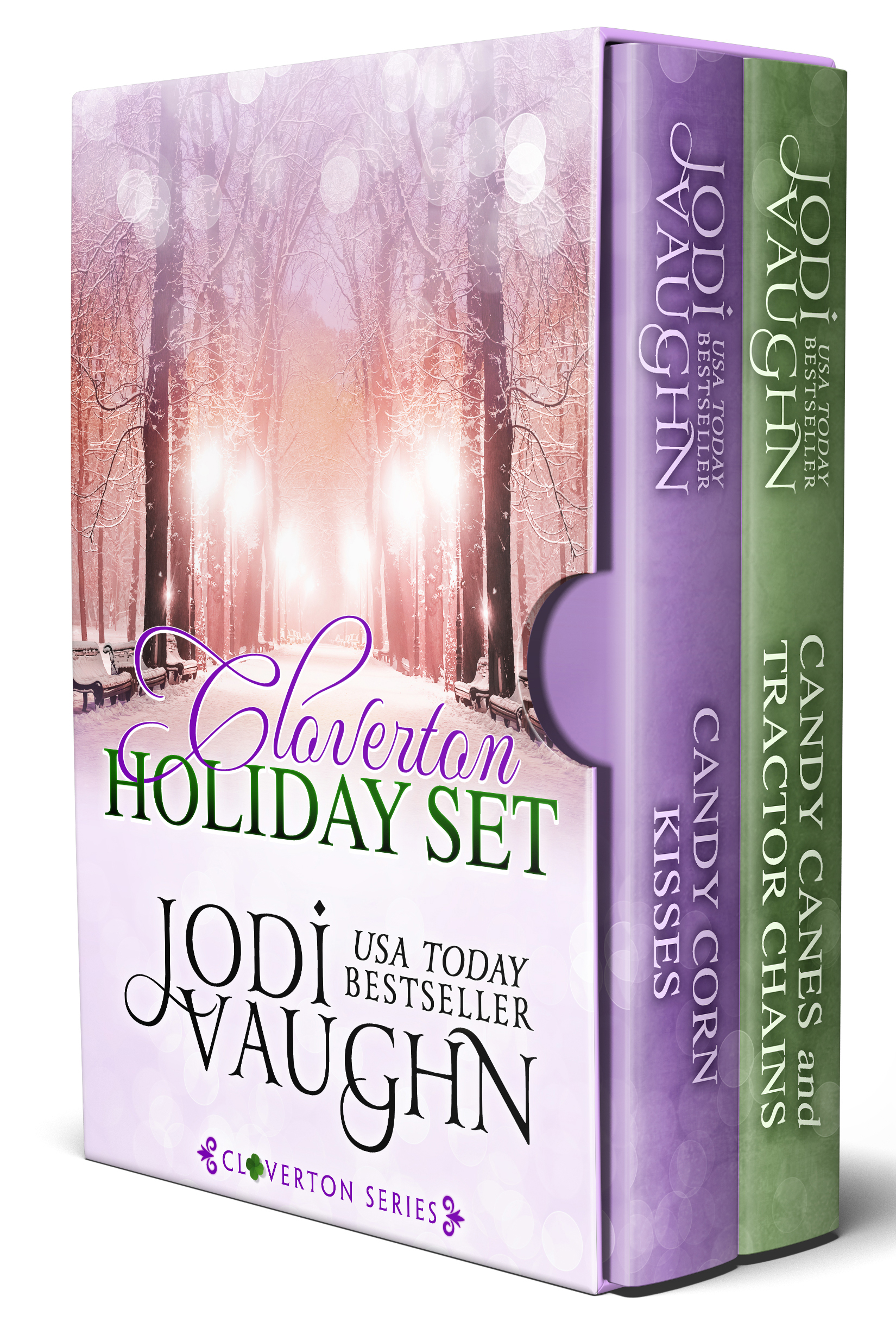 Cloverton Holiday Set
BOOK 1.1
CANDY CANE KISSES - Moving to a new town can be scary. But so is dating! When the new English teacher, Sara Kinney, is invited to visit the town's haunted house by the hot high school baseball coach, Brian Reed, scaring up a little romance might be the perfect way to spend her first Halloween in Tennessee.
CANDY CANES AND TRACTOR CHAINS - Christmas comes but once a year – but Leah Matthews has been waiting years to host the perfect family Christmas dinner! Too bad Jack Frost isn't cooperating. When a blizzard cancels her dinner plans, she expects to spend Christmas alone. But Santa has another plan involving, Zander Howell, the one man she thought she'd never see stranded on her doorstep.
~Two great stories to make your holidays scary and bright!"